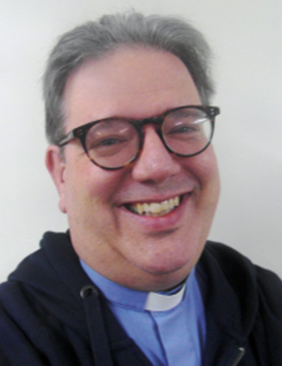 Greetings folks
Two things are on my mind - there are two areas of success in my view. (There are others but these are at the forefront of my mind!) The first was in our 'Worshipful Service' church meeting. Our thought as trustees was that we needed to hold a General Church Meeting, but by keeping this after a service we risk starting to get hungry, and also the idea that somehow the 'business' of our church is separate from the worship. Of course, the truth is that God is in all things. We reasoned that if we held a meeting that was both worshipful and covered essential acts of business in the church, we might involve more people, and remind ourselves on this. The very word 'business' of course comes from the secular world. What we are really talking about is how God has placed on our Church a calling to serve, and is giving us a vision, and in order to fulfil that vision, we need people, resources, and finance. So, this service was rightly aimed on celebration, on recognising how far we have come, in our outreach, in our welcoming of newcomers, in our care of property (our building enables our mission), and in our encouraging people to offer in providing practical support, and helping organise us. We were delighted that Paul Abel, and Zoe Drury were received as trustees, and for us to be able to talk realistically about how we enable others to offer for leadership. In short, whilst we can encourage one another, please do not hold back in offering to help. And also, ask not what the Church can do for you, but what you can do for the church.
The second was the Churches Together Messy Church. I have seen the pictures and heard the reports. Congratulations to Zoe, Tim, Nick, and the Churches Together Team for driving this forward. It is a good news story because about 18 months ago we recognised that offering Messy Church was a priority for us as a church, but that we did not have the resource to do it, and we wanted to focus instead on building up the Friends of God, children's group. Now, with Tim our lay worker in place, and following the resurrection of Churches Together (another of our priorities) we stepped out and hosted a Messy Church. And here is the irony. I could not be there - because I 4 Langley was preaching (folks will know that my dates are planned months ahead) elsewhere in the afternoon. Whilst this is disappointing, and I realise the commitment and energy put in by others, it is reassuring to know that I am both cared for by the church (and I know that I am), and that our work - even when it is new work - does not depend on me.
To elevate things even more, the day was a high point from me because Rev Geoffrey Clarke (our URC Moderator) visited Westgate New Church in the morning, and Christine Kell was in attendance to receive a mission plaque for Whittlesey, congratulating us for the work on Fresh Horizons we have done so far. Westgate New Church, separately, received an award for their work with the BoB Project (Back of Beyond) - a fellowship group with a Christian ethos, intended to support people who feel that they are in the back of beyond and are at risk of isolation. The reader should note that sacrifice was being practised on this day. English or Fujian supporters of Rugby Union will be aware that anyone involved in Messy Church or afternoon services would have had to watch the match by playback. So be encouraged folks. One of the things I note is happening - which is healthy - as Paul takes the reigns as Church Secretary, is how as our fellowship grows we are having to take more time to plan what happens and when, and to question how we might offer something for everyone in our community (and avoid the danger of offering something for just one group or age-range of people). And just to lift our spirits, do not forget that it will soon be Christmas!
Every blessing,
Langley